About the Artist
Biography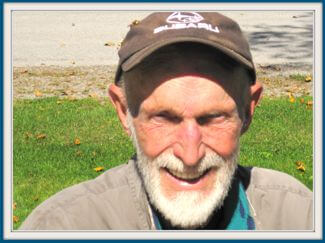 Terry Adair is a highly respected wood sculptor and teacher—born in British Columbia, raised and educated in Ontario—whose successful career as an architectural consultant and business owner spans 25 years.
With a natural eye for design and a growing desire for artistic self-expression, Terry began creating art at home and in his Toronto office in 1975.
A move to Haliburton Ontario in 1990, and its enthralling natural beauty, sparked a passion to sculpt in wood, which he found in the bush or along the shoreline.
Terry's artwork enjoys a healthy flow of visitors and fans at his Haliburton gallery/workshop, Twisted Pine Studio, as well as at the Adair Gallery & E-Store. Here you can browse through a plentiful selection of wood sculptures, wall hangings, and fun and handy art including wood candle sticks, bowls, and more.
In addition, Terry creates "commissioned sculptures" that hold great significance (and stories) for their recipients.
Artist Statement
Living close to the earth, surrounded by nature and its beauty, sparks my imagination—eager for expression—which surges into a piece of wood. A wood sculptor's art lies in knowing how to remove only the surplus wood and not a sliver more, for once it's gone, you can't get it back. This requires persistence and patience. Wood splits, warps, expands and contracts with time. It has lived and is living. Wood requires inspection to anticipate any splits or stress cracks that may develop at later stages of carving when much time has been invested. My primary objective is to accept and move with these forces rather than to resist them; and, like nature itself, offer it up for others to enjoy.
Terry Adair
Terry Adair — Twisted Pine Studio — 233 Harmony Road, Haliburton ON K0M 1S0
705-457-9199 — submit@twistedpinestudio.com