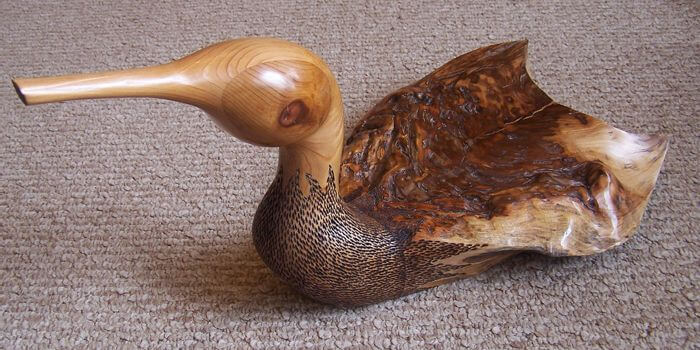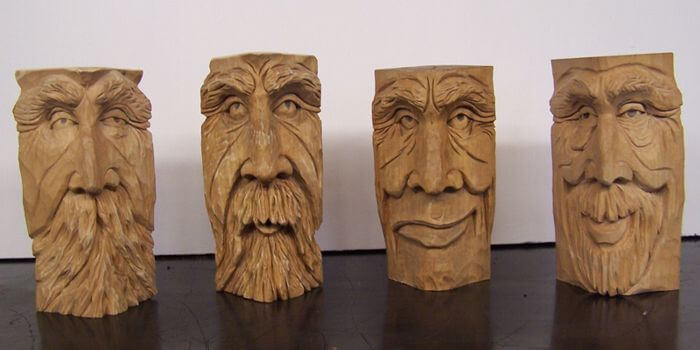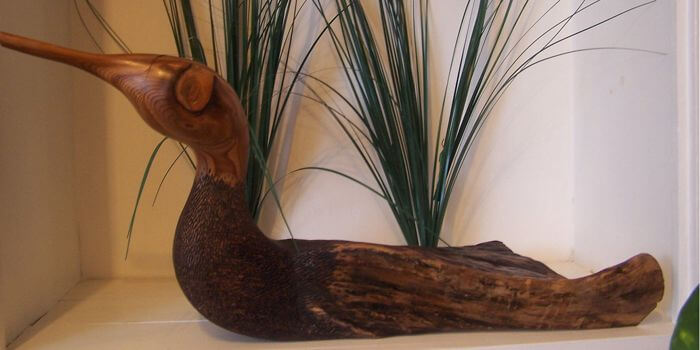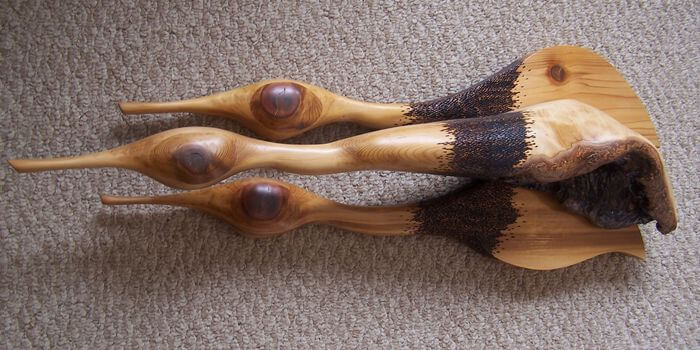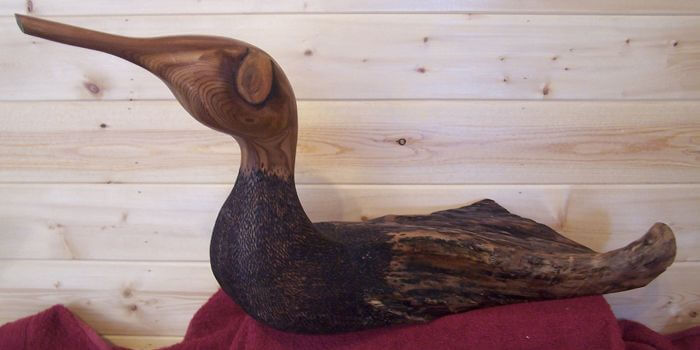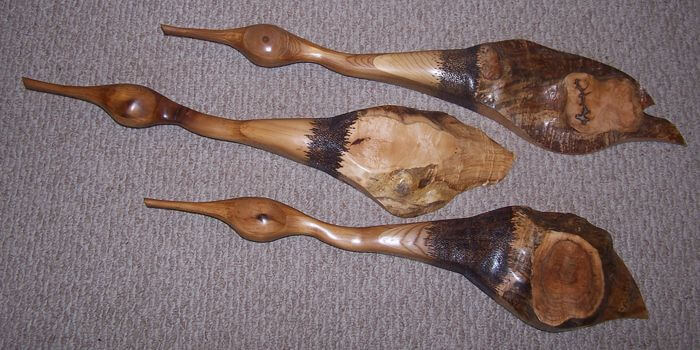 Twisted Pine Studio - Natural Wood Sculptures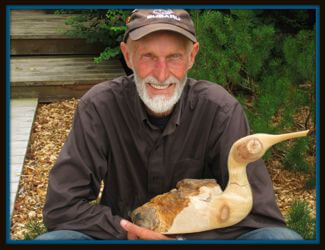 Welcome to the Terry Adair Twisted Pine Wood Carving Studio gallery and e-store—the vision and passion of Haliburton wood carver, sculptor and instructor, Terry Adair—known for his inspiring, earthy Wood Sculptures and Wall Hangings, whimsical Fun Art and decorative Handy Art (wood candle sticks, bowls, and more). Here you'll find unique one-of-a-kind gifts to honor, celebrate, thank, and remember someone special, to fundraise or enhance your own personal living or work space.
"My connection to the earth is personal, deep, and profound…the conduit being wood: nature's hard, fibrous structural tissue found in trees and other woody plants, which I feel compelled to explore and transform into art."
Terry's sculptures and wall hangings are gracious, living creatures or symbols of the omnipresent beauty of Nature.
–Dmitri Poukhlov, Configuration, Change and Innovation Management, Toronto
Browse through the Terry Adair Gallery and e-store. Enjoy and/or purchase from the collection, or: Commission a piece that depicts a story of personal significance to you or its recipient.
Terry Adair is a truly inspired and inspiring artist. The sculpture we commissioned is a joy to look at, and holds incredible meaning for us.
–Kevin Gannon, Graphic Designer, Toronto
"Wood, often with gnarls and unique shapes, comes from the bush, wood piles and saw mills in Haliburton County. The structure of the wood and nature of the grain inspire me to bring expression to every one-of-a-kind sculpture."
Look around, and again … welcome!
Terry Adair — Twisted Pine Studio — 233 Harmony Road, Haliburton ON K0M 1S0
705-457-9199 — submit@twistedpinestudio.com